Press Release
"Welcome to Our House" for Eurovision Song Contest 2023 - a mixed-reality performance narrating the story of Ukrainian female refugees.
Liverpool, UK — 2023
We created a guest performance for the First Semi-Final at Eurovision Song Contest 2023. It was a momentous event for the whole team! Together with incredibly talented friends and partners TRI.Direction and the best international talents, we created a powerful mixed-reality performance titled "Welcome to Our House," performed by Ukrainian singer Alyosha — who symbolically represented Ukrainian women-refugees — and Liverpool's very own critically-acclaimed singer-songwriter Rebecca Ferguson, who symbolizes Europe's support of Ukraine during these trying times.
The story in the performance illustrated the path of an enormous number of Ukrainian female refugees — about 8 million of them — who were forced to flee to neighboring countries in Europe as they sought safety. The music is a new arrangement of British musical heavyweight Duran Duran's 'Ordinary World'. The piece was created in collaboration with BBC Eurovision and UA:PBC.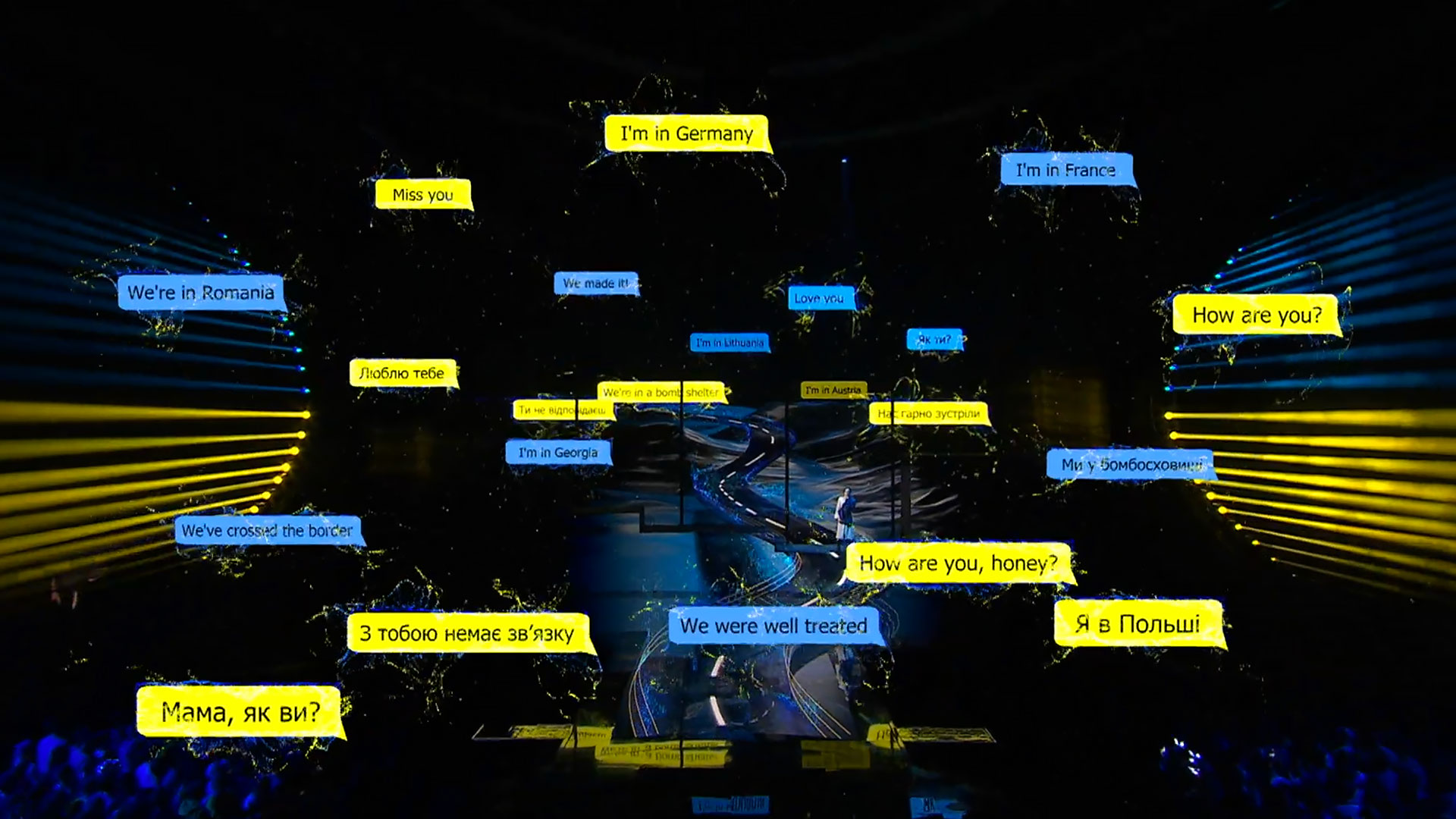 What was so important about it?
As Ukrainian-Americans, we've experienced terrifying struggles during these perilous past years, and we're continuing to cope as we stand behind and support Ukrainians in every possible way. For our creative directors "TRI. Direction" and technical director Natalka Pankratieva, creating this performance was very personal because they have lived through these circumstances firsthand, left their homes and poured their hearts and souls into this project.
How was the show produced?
For a span of three months, our team collaborated on the show, working remotely from various locations across two continents. However, the whole production, including rehearsals, took place in Ukraine. We had security protocols in case of air raids. While some team members traveled from other countries to Ukraine, the remaining team was already based there, both at that time and presently.

The production of the show was a journey in search of allegorical means to convey truthful and powerful emotions understandable to every viewer without using photorealistic shots. Creating it with an artistic language understandable to people around the world, people of different cultures and languages, was our main priority.
What were the other specifics?
First and foremost, we had to bear in mind that we were producing for a TV show. Consequently, we tailored our storyline to suit this medium. While we strongly advocate for linear storytelling, the scenography of this particular show took a different path. Actions unfolded across various sections of the stage, requiring us to design the show with careful consideration of the camera positions and angles that would capture both the theatrical performance and vocal delivery, presenting a comprehensive visual experience for television viewers.

Also, we could not engage singers in the production process and all the rehearsals. Thus, we came up with an approach of how easily integrate them on the latest stages without losing the importance of their place in the performance, especially for Alyosha.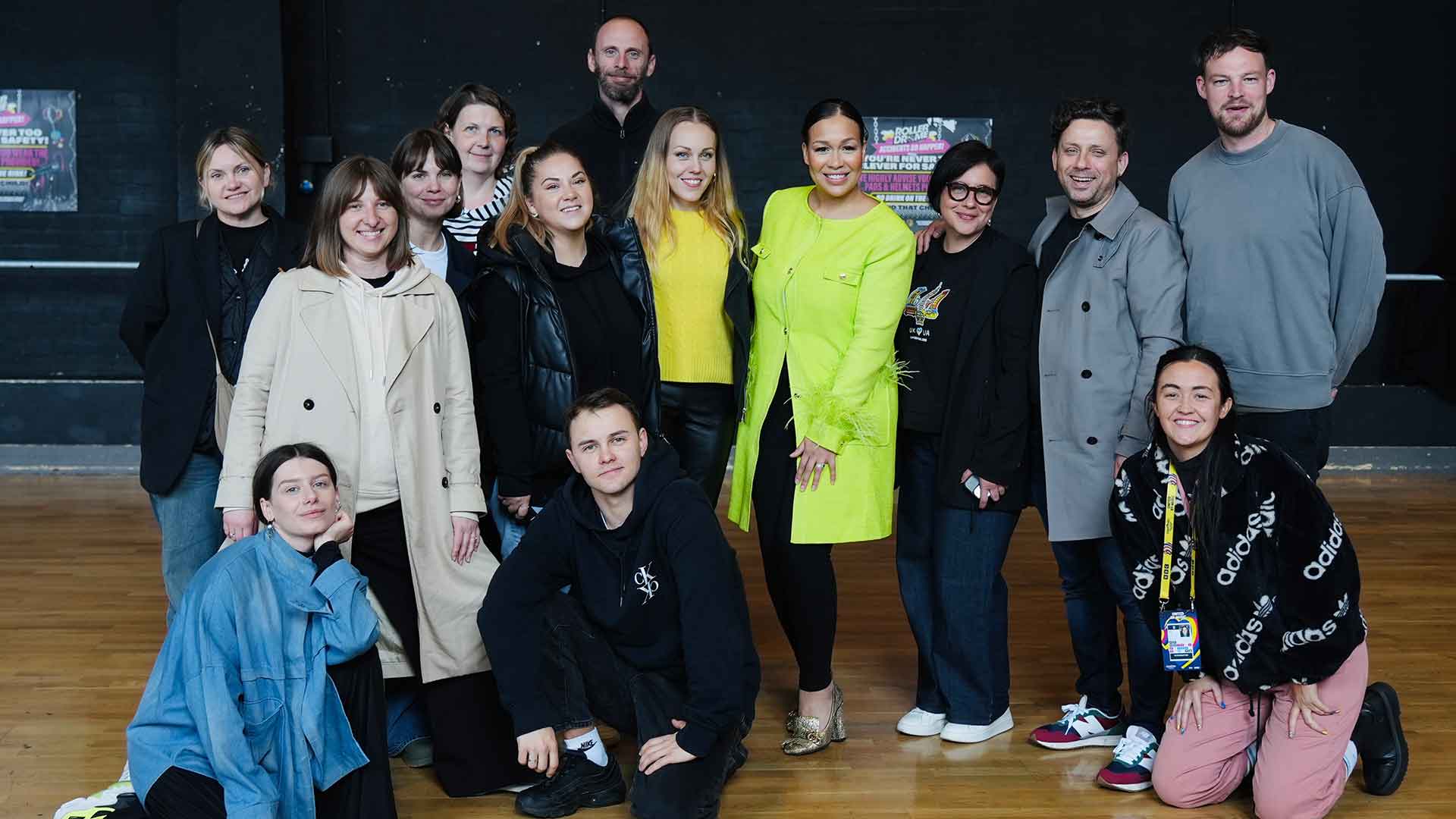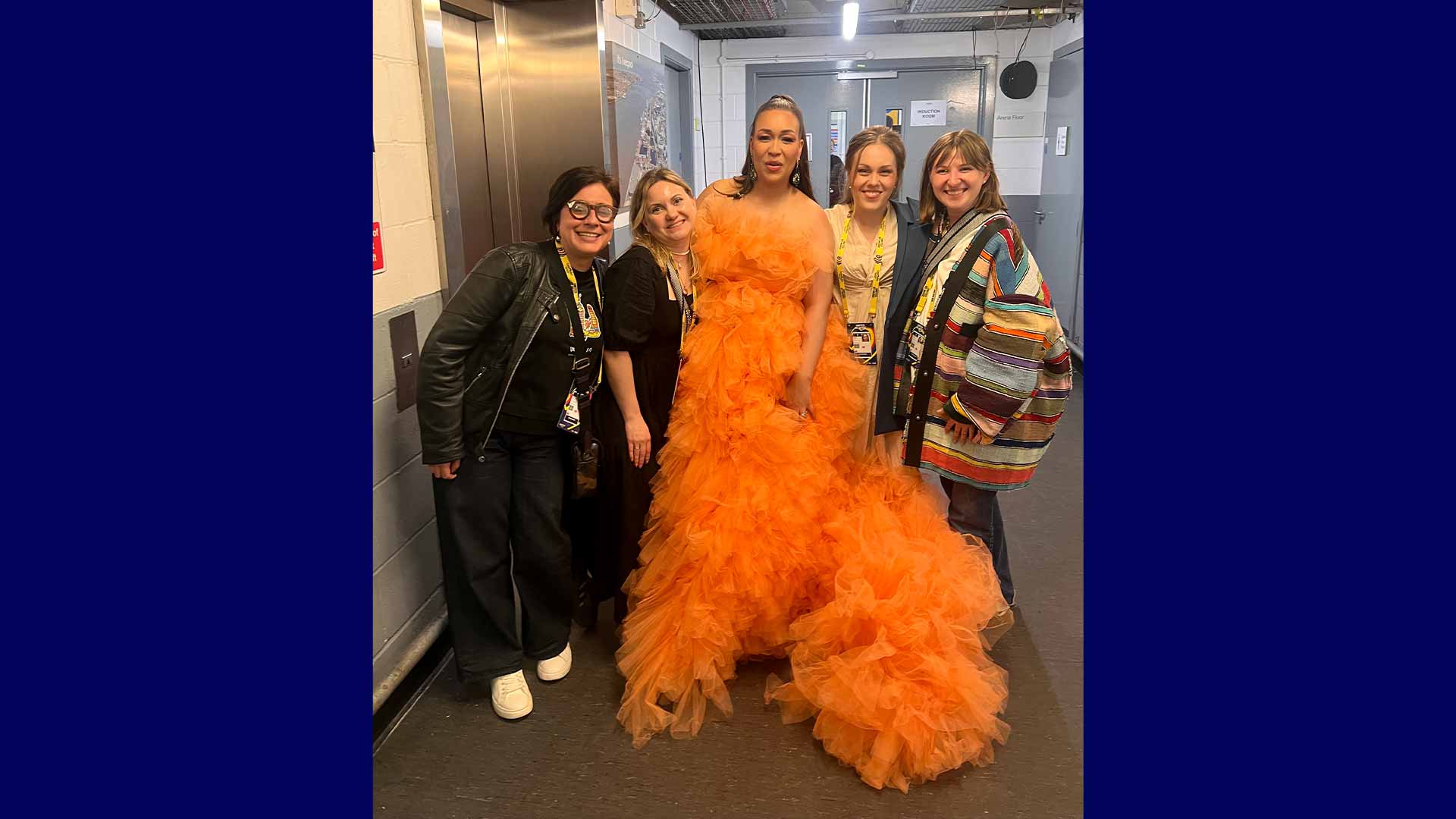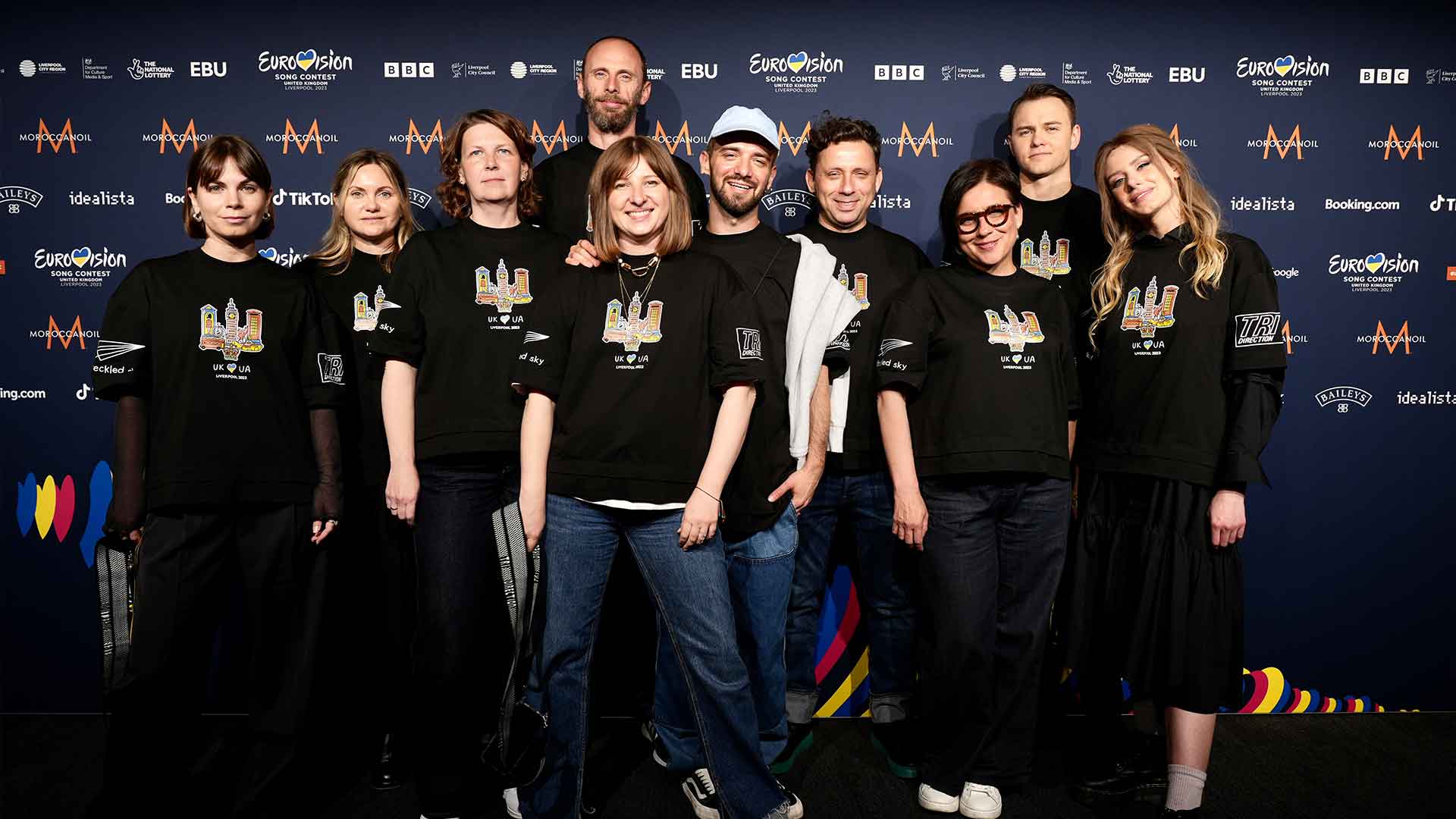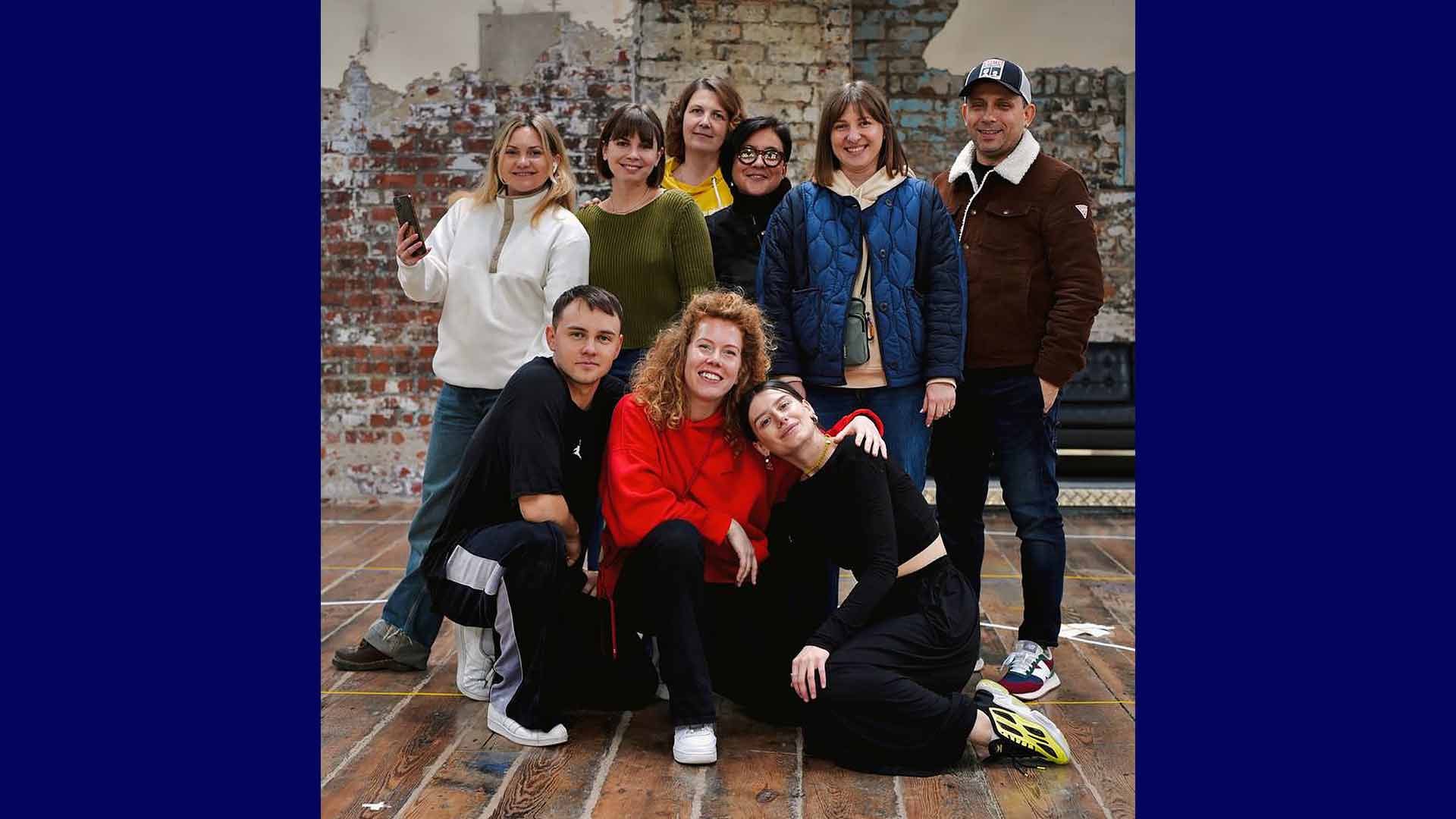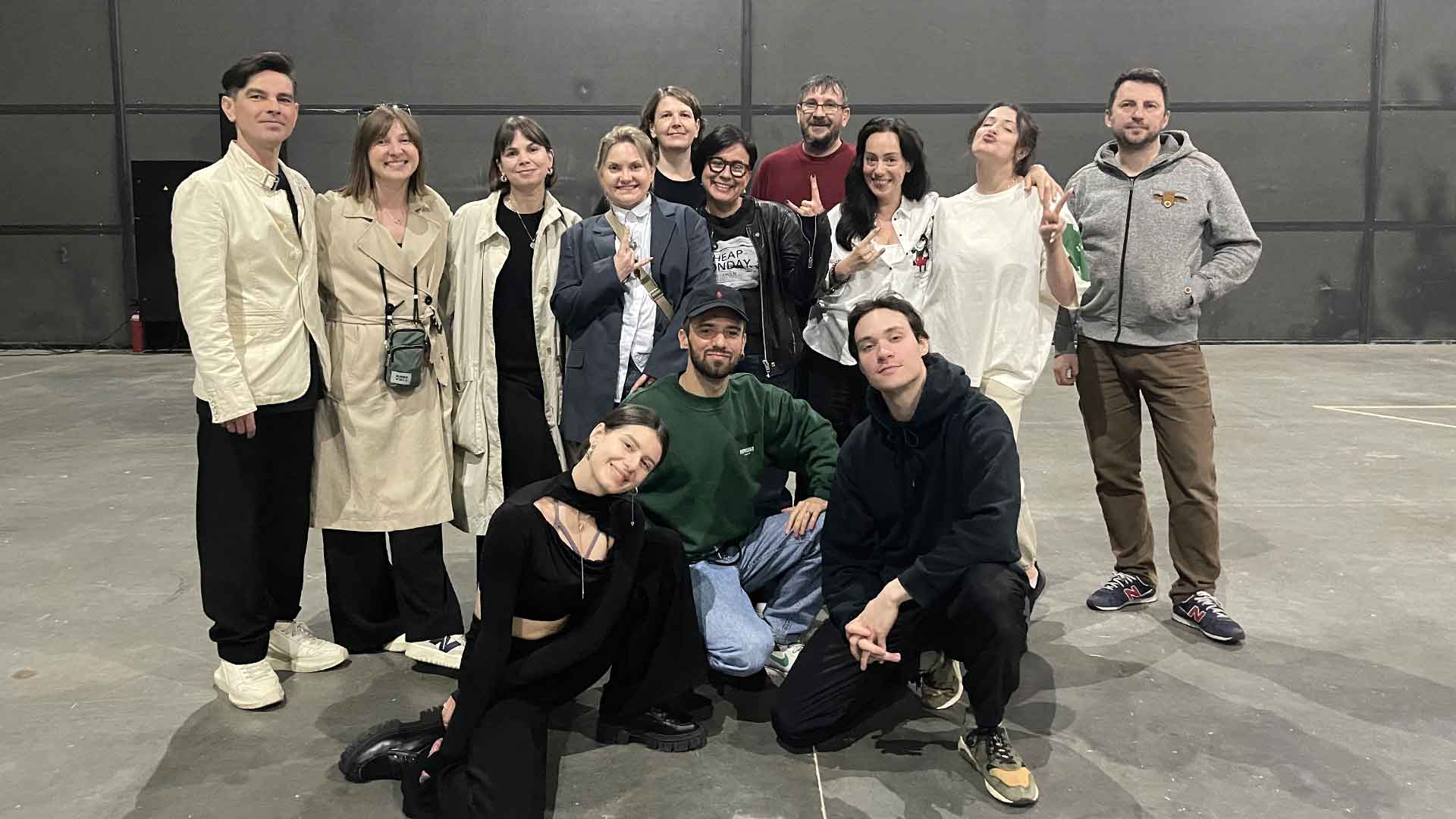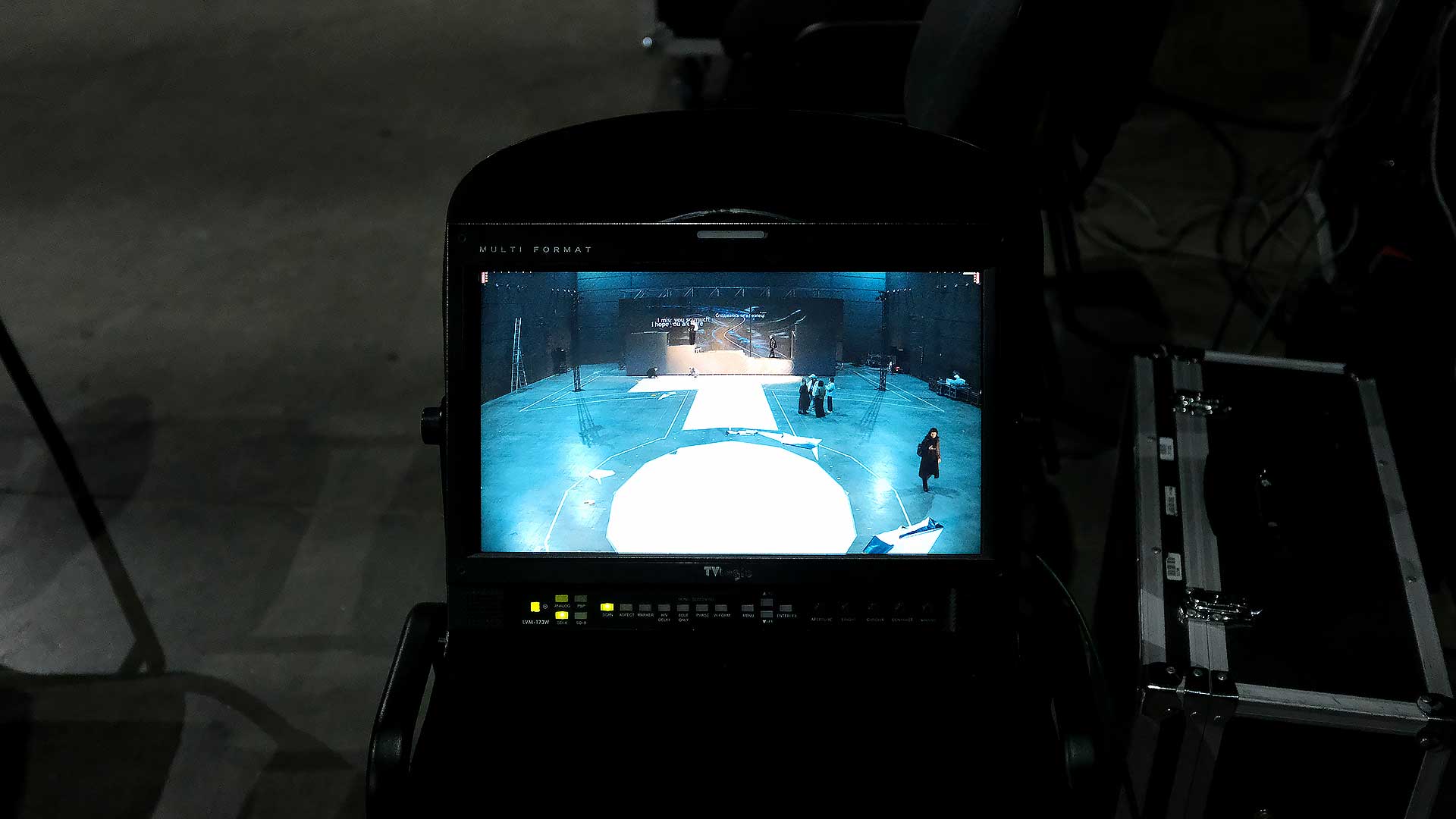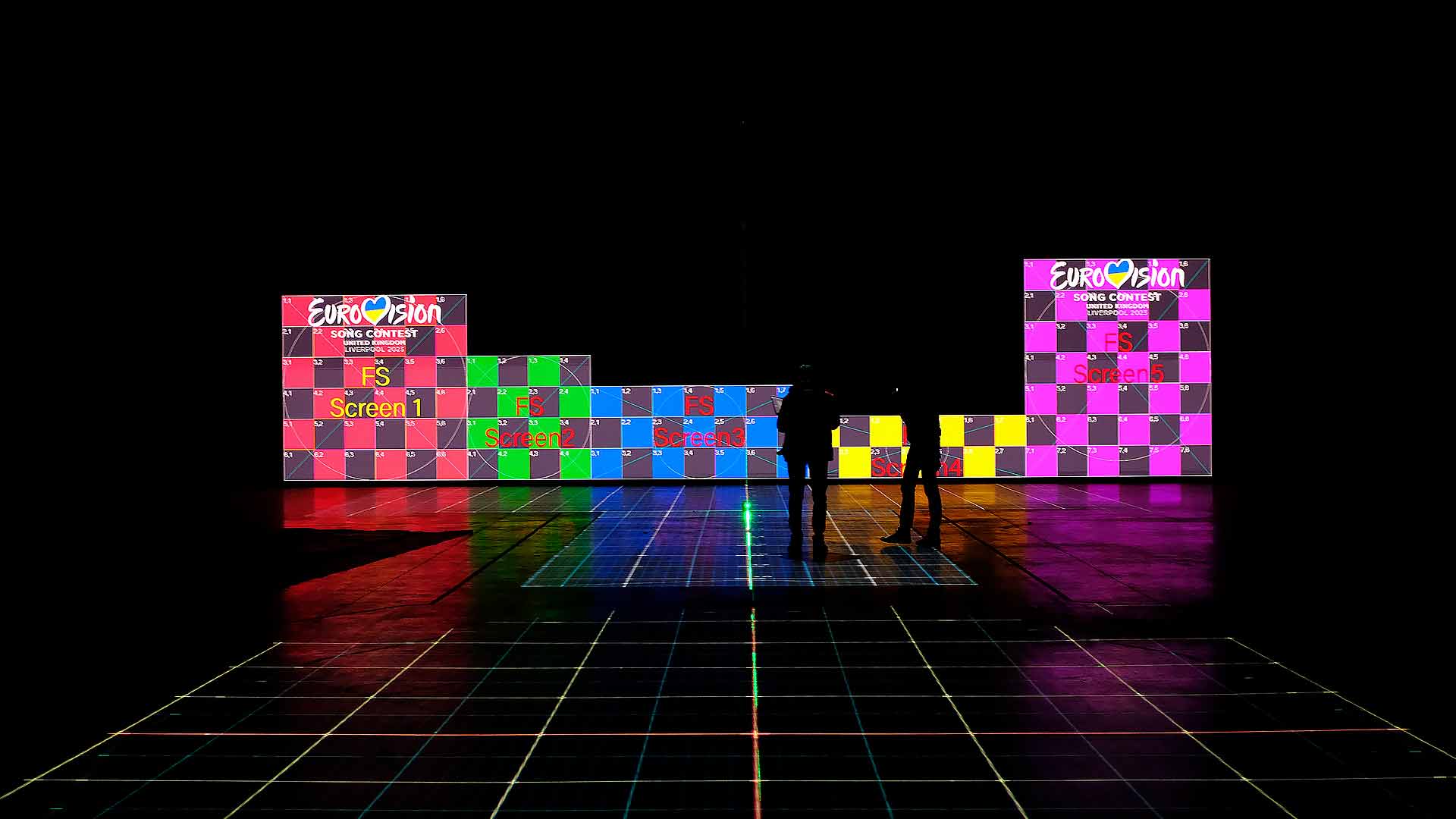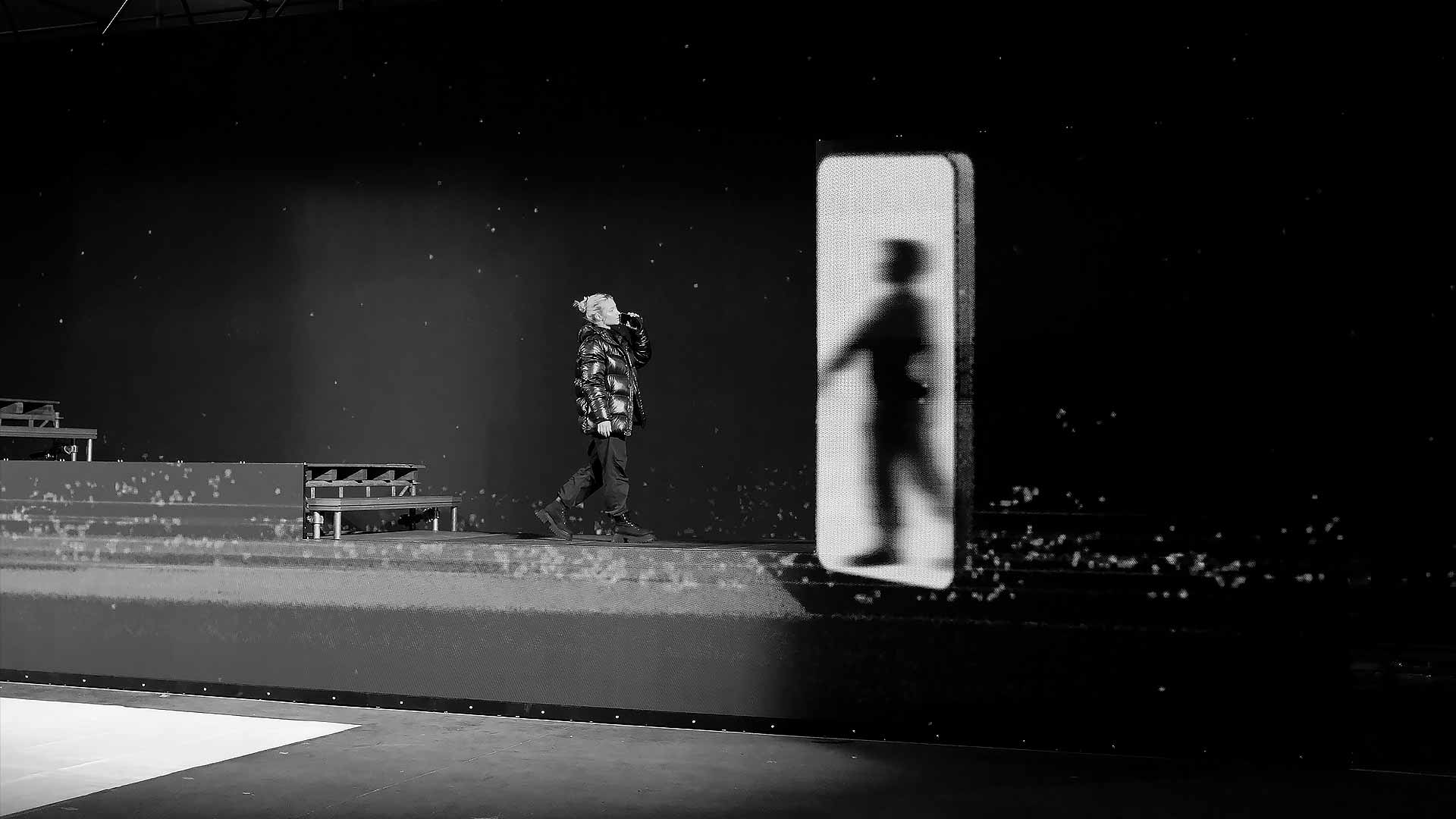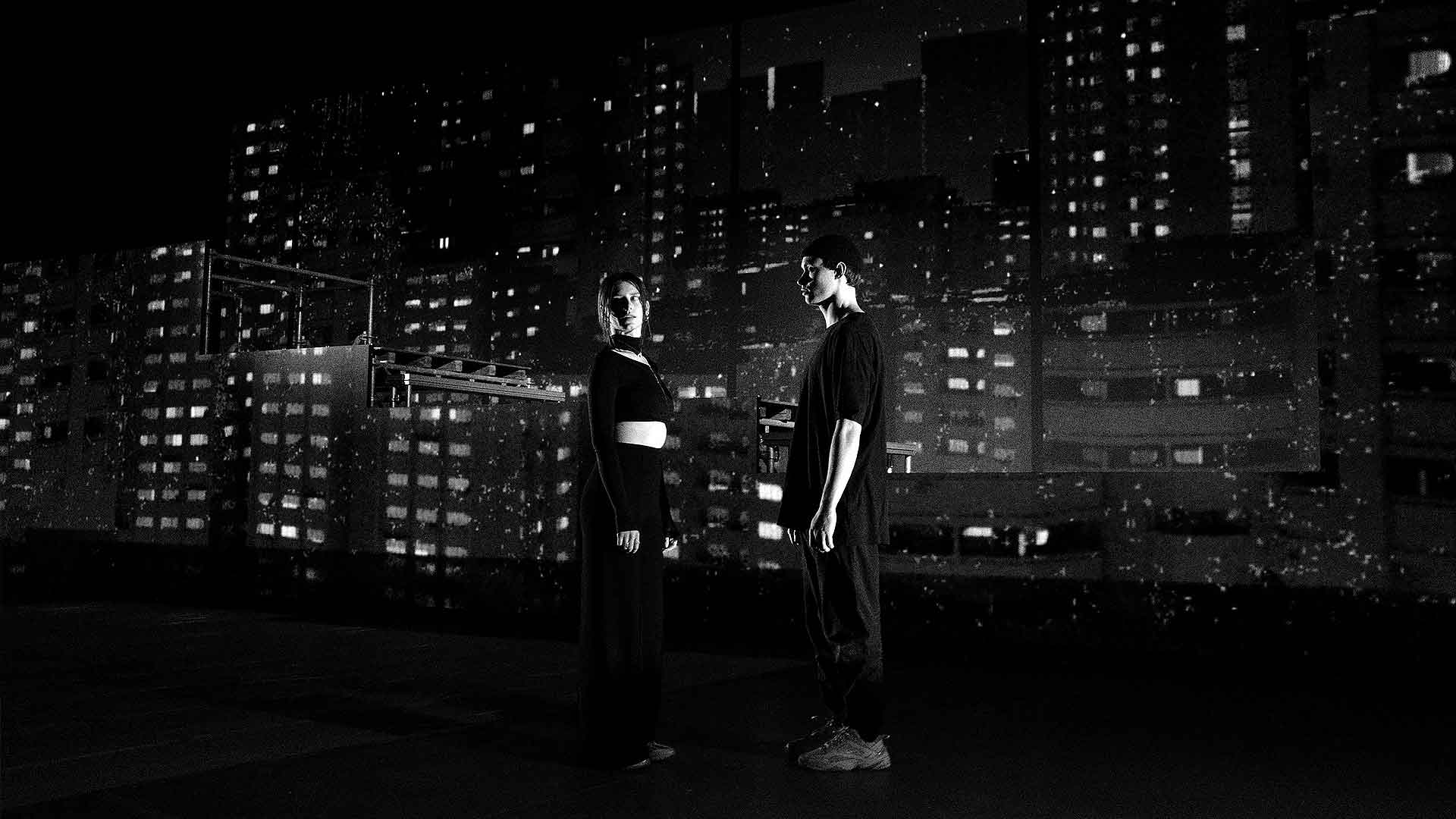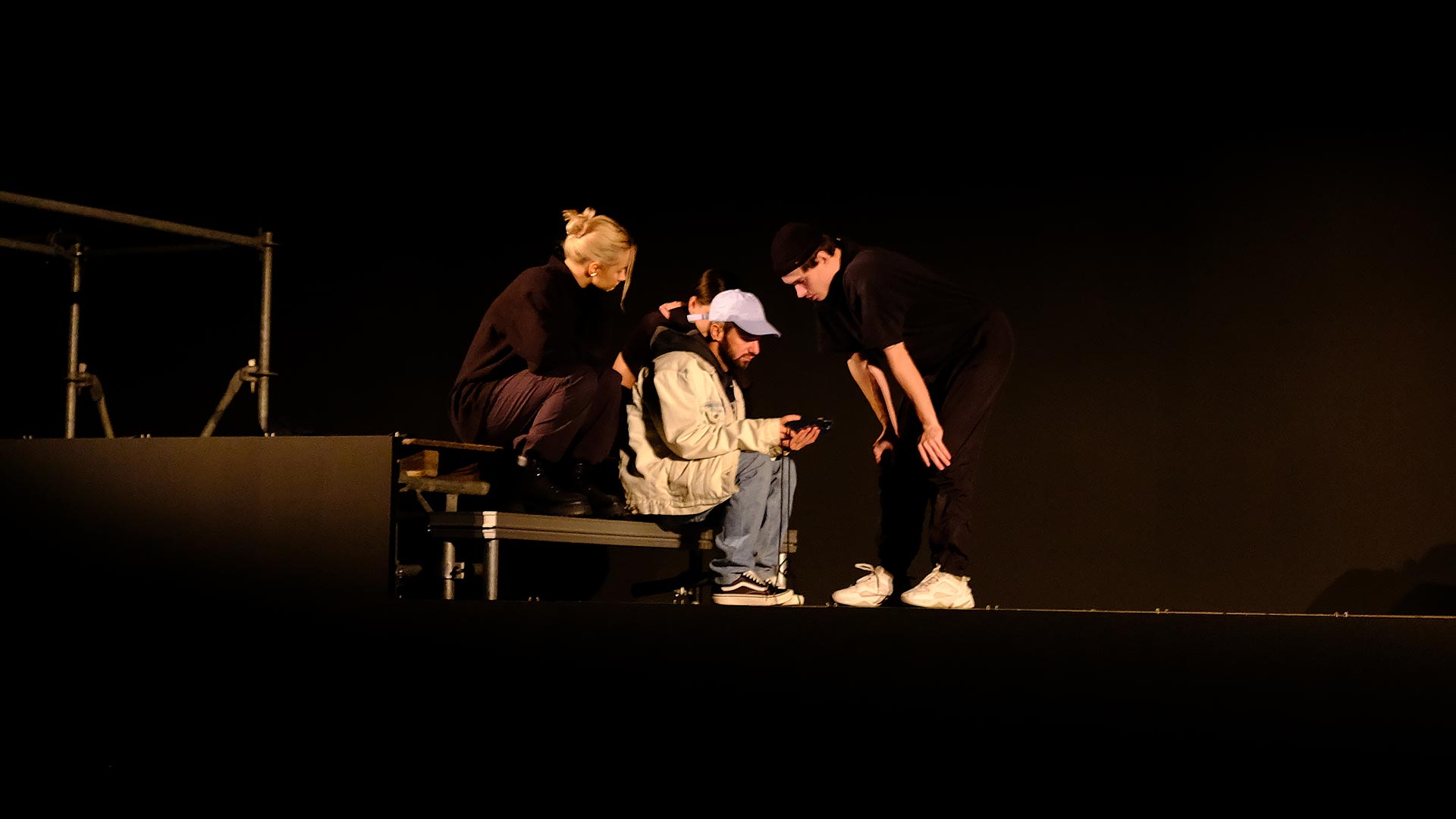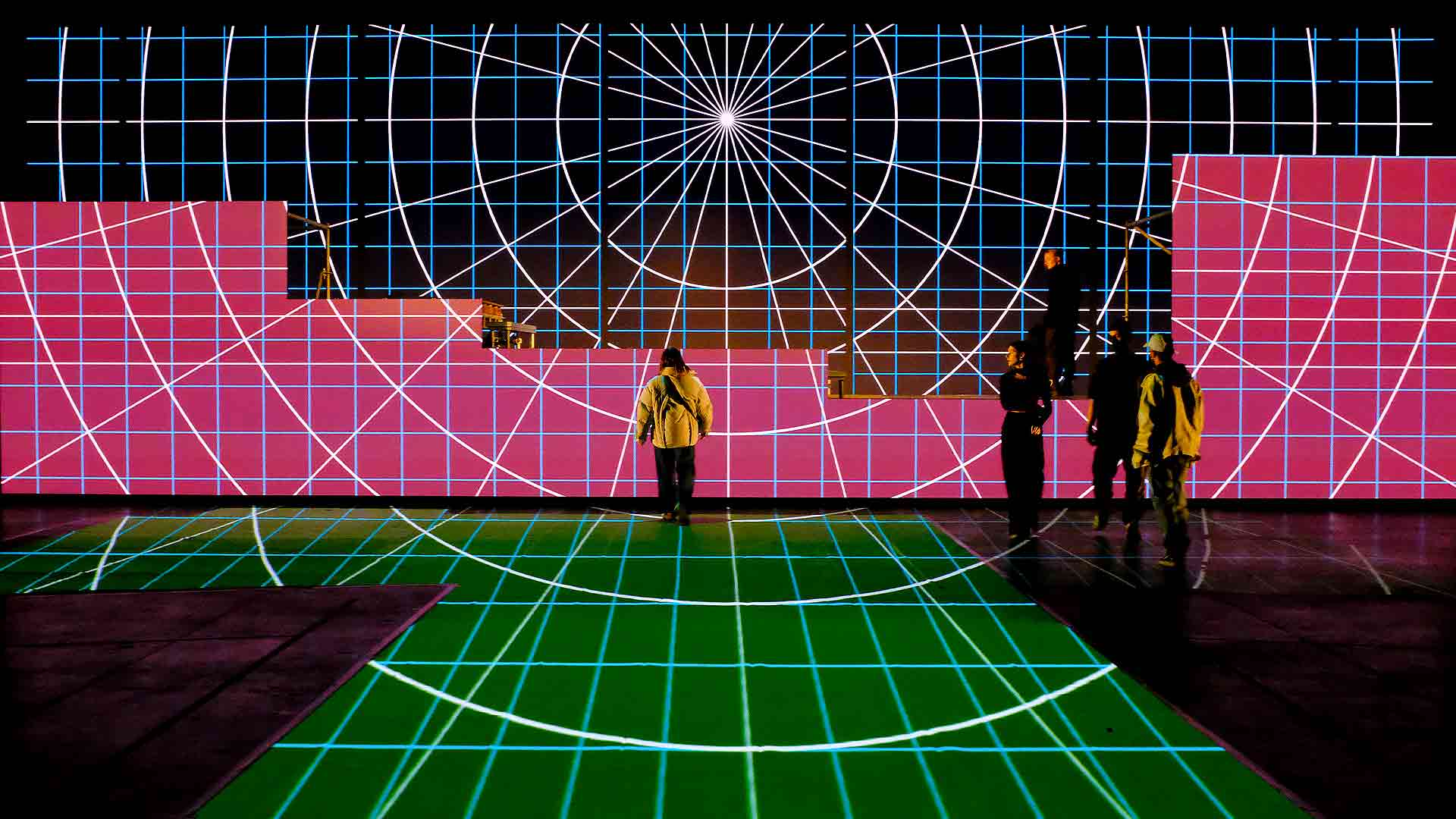 What challenges did we face?
This project was an adventurous rollercoaster.

Replacement of some members of the performing team at short notice, given the fact that not all men can leave the territory of Ukraine; spontaneous shopping in Liverpool for new parts of costumes; and sending our technical director accompanied by our producer to an ambulance on the show day were just small moments.

Other challenges were of a much bigger scale. Initially, we pursued a different technology for the show production, dedicating significant effort to its creative development and obtaining necessary approvals. However, the chosen technology proved unfeasible for the reasons beyond our control, and we urgently needed come up with the completely new approach. Remarkably, our team accomplished this in just three days, crafting an entirely fresh scenography that received commendation from the BBC-producing team.

The idea we came up with was to create a singular immersive space made of different LED screens and surrounding scenic elements, all crafted from LED materials. Such scenic designs allowed us to seamlessly and organically incorporate performers into the multimedia environments.

But that was not all. When we started the production, after the creative phase, we were asked to change a music track. And again, we rewrote the creative to adapt it to the new song in just a few days.
Post scriptum
We are endlessly grateful from the bottom of our hearts for the ongoing support from Europe — and the entire world — and for the opportunity to tell this story based on real-life experience. We will keep reminding the world about these heartbreaking events.

Low bow to the best team ever!